The newly-built Kejetia Market in the Ashanti Region was gutted by fire on Tuesday evening.
Although no casualty was recorded, a shop was razed to the ground due to the severity of the fire.
Owing to the timely intervention of the Ghana National Fire Service, the fire was doused to prevent further spread and damage.
Speaking to the press following the incident, Managing Director of the market, Kofi Duffuor stated that the relevant professionals would be contacted to ascertain the cause of the fire.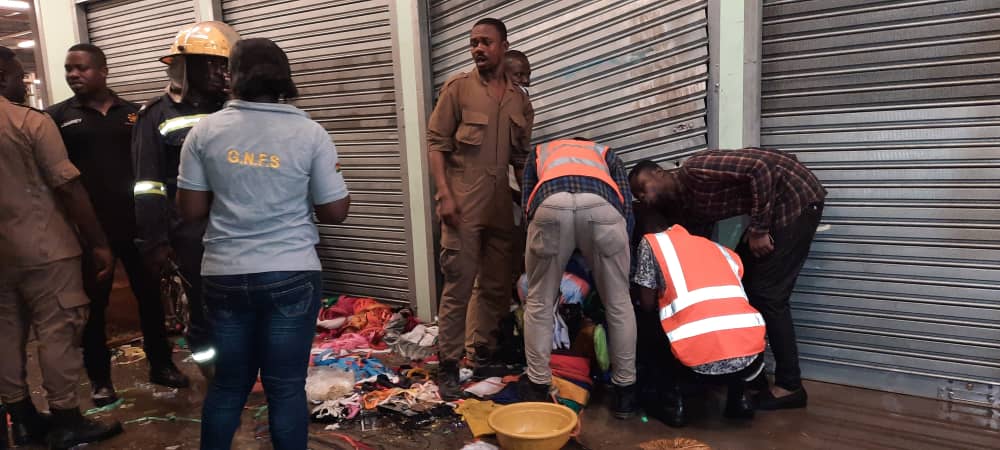 He noted that this would be carried out Wednesday morning before the market is reopened to the general public to ensure the safety of their customers.
"We are going to open the market tomorrow at 11. We have to go back and test all the systems again. We are going to get the professionals – the fire service, the electrical engineers to come in, work with us and the security as well to ensure everything is in order after which we will open the market for people to come in.
"People must be assured of their safety. Life is the most important ingredient one has. So we must ensure that people are protected in the morning. We will clean up, make sure the whole place is put in good order then we will open for our valuable clients to come in and do business," he stated.
Mr Duffuor also expressed gratitude to all persons who assisted in ensuring the fire was curbed to prevent further spread.
"We are grateful for the contribution of everybody who one way or the other helped us to put out this fire to its quiet," he said.