The Ghana Cocoa Board (COCOBOD) sponsored a sensitization session for cocoa farmers at Tepa in the Ahafo Ano North district of the Ashanti region, with the goal of educating farmers on the importance of improving cocoa yields and revenue by using authorized agricultural practises.
It also established a venue for COCOBOD to collect farmer concerns and issues, and potential remedies were proposed.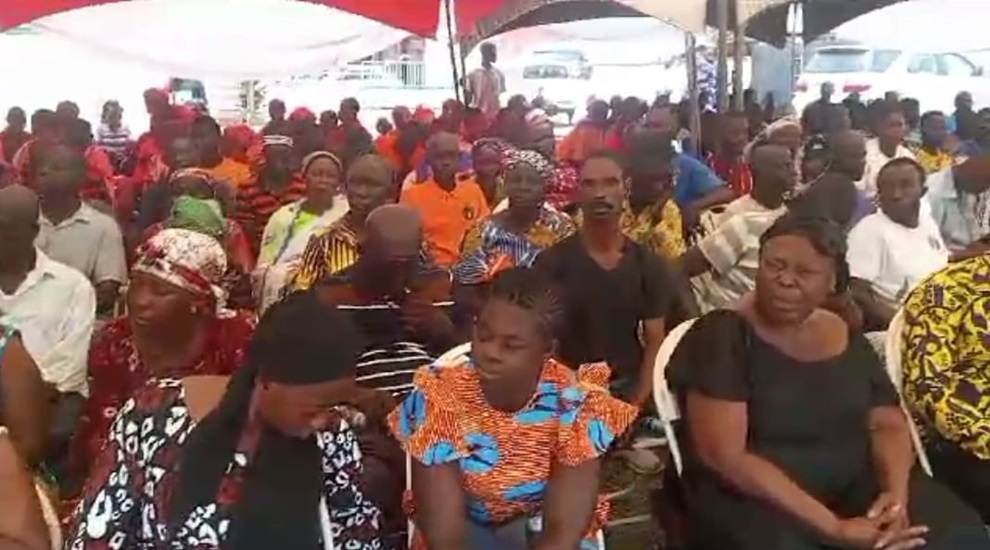 On Monday, October 23, 2023, the workshop gathered together all cocoa producers in Ghana's cocoa-growing provinces.
Nana Adusei Atwenewa Ampem II, the Paramount Chief of Tepa Traditional Area, presided over the meeting.
Prior to the event, Agric Extension Officers and COCOBD management met with farmers on cocoa plantations in and around Tepa to learn about their issues.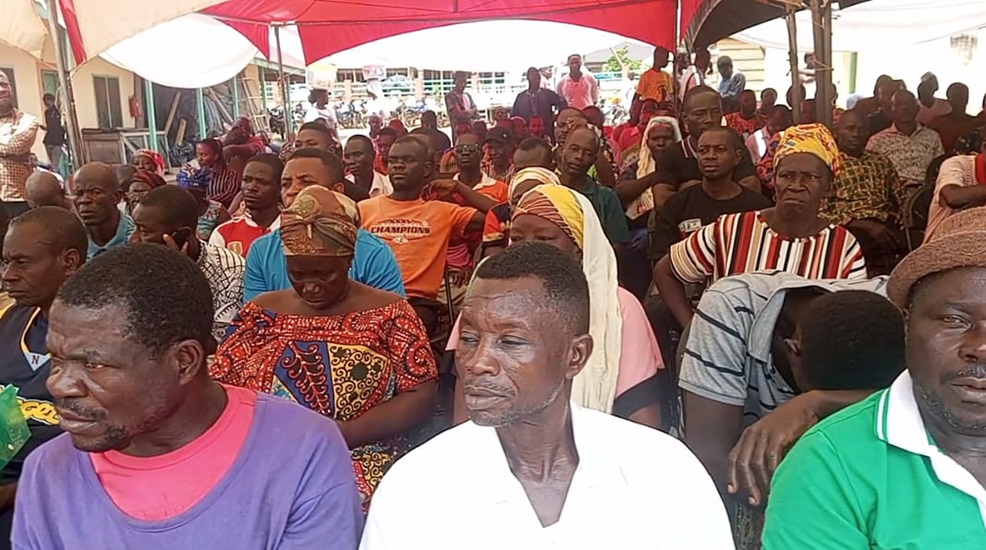 The farmers were taken through the methods of pruning, pollination, timely weeding, and timely application of fertiliser and chemicals.
The Chief Executive Officer of COCOBOD, Joseph Boahen Aidoo, addressing the farmers, advised them to accept and adopt modern agronomic practices for increased yields and incomes.
He acknowledged the importance of the workshop, saying that visiting the farms offered them the chance to educate them on the adaptation of pollination, pruning, and the avoidance of unapproved agrochemicals that have the tendency of destroying their cocoa trees.
"This workshop has motivated and encouraged the farmers on the possible ways to increase yields and incomes if the approved agricultural practices are adopted," said Mr. Boahen Aidoo.
"It has also created a perfect platform for the farmers to tell us their challenges with some farm inputs and COCOBOD policies, and I am glad that some solutions have been offered to address some of the challenges in sustainable cocoa production," he added.
In his speech, the Paramount chief of Tepa Traditional Area, Nana Adusei Atwenewa Ampem II, entreated the management of COCOBOD to continually organise such workshops to enlighten cocoa farmers and enhance productivity.
Nana Adusei Atwenewa Ampem II urged the government to provide financial support to the youth who are willing to go into cocoa farming to replace the ageing cocoa farmers as a way of sustaining the cocoa industry.
Ashantibiz