The medical team that operated on the conjoined twins says one of the twins Elisha is stable but requires further surgeries.
In December 2021, top surgeons from the Greater Accra Regional Hospital and other hospitals across the country raced to perform an unprecedented operation to separate twin brothers conjoined by their heads.
However, in December 2022, one of the twins Elijah, died after battling heart failure and eventually suffered a cardiac arrest.
"This was a big blow to all of us, but we were determined to do all we could for the second twin", the Technical team lead for the operation, Professor Samuel Kaba explained.
Ashantibiz can confirm that the remaining survivor, Elisha Addo, is now stable.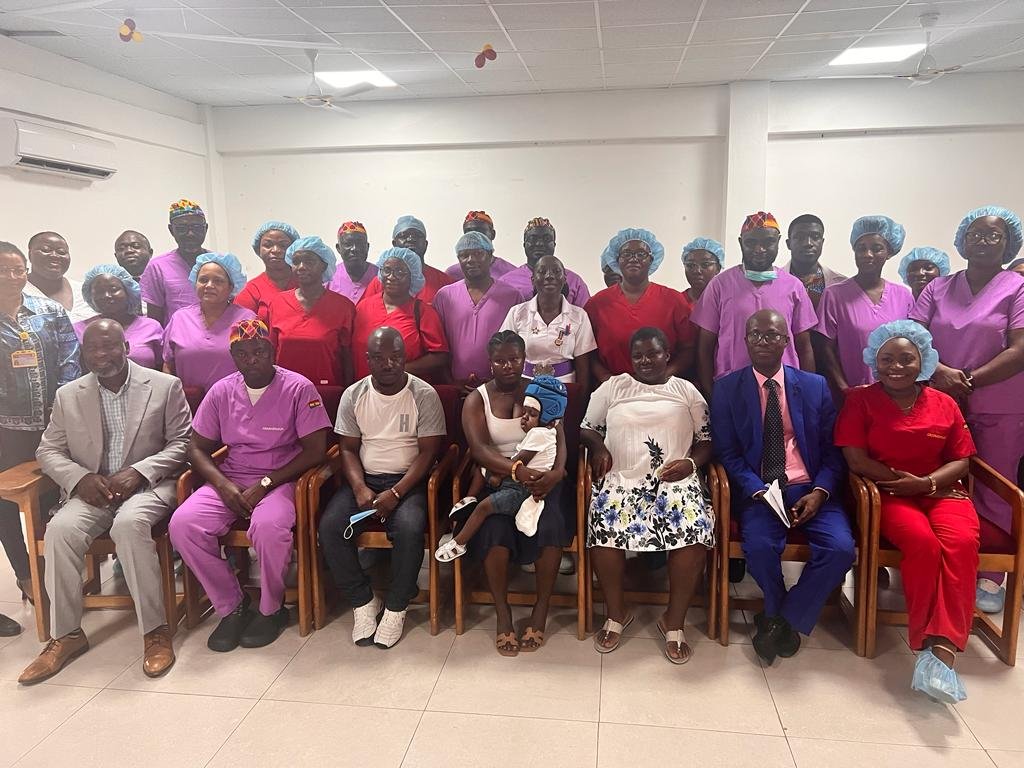 "We set out to separate them hoping for the best-case scenario but we knew we could lose one or both knowing they share vital brain tissue and blood vessels. He also needs further surgeries to correct a scalp defect," the team added.
So far, the government has spent over 24 million cedis on separating the conjoined twins, including purchasing state-of-the-art equipment for the operation used for over 300 other complex surgeries in the country.
A representative for the Minister of Health, Mathew Kyeremeh while addressing the gathering noted that the ministry had taken a keen interest in the "less than ideal situation".
"The ministry appreciates the commitment and courage of the medical team. We have so much to learn from this to improve our healthcare systems," he explained.
The Father of the twins, Samuel Addo, expressed profound gratitude to all who made the survival of Elisha possible.
Ashantibiz