A 14yr JHS 2 pupil in the central region has disclosed that, the man responsible for her pregnancy could be one of her three teachers of whom her Assistant Headmaster is the prime suspect.
She has revealed that although, she doesn't really know who the pregnancy belongs to but, added that she had in the past slept with three of her school teachers and that includes the Assistant Headmaster.
She made this revelation to her mother after several interrogations about her pregnancy.
Teacher-student affair has been one major problem the Ghana Education Service is trying to solve.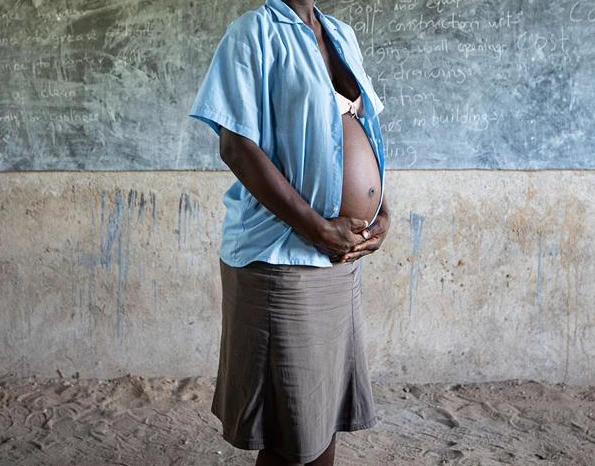 Investigation is still ongoing as the matter has been taken over by the Ghana Police.
The good news is that all three teachers have been arrested.
The names of the teachers and the school have been withheld pending the outcome of the investigations.
Source: Ashantibiz
Submit your stories or articles to us via WhatsApp +233-245092915