She made history as the first woman to be enlisted into the Ghana Police Service, then the Gold Coast Police Force.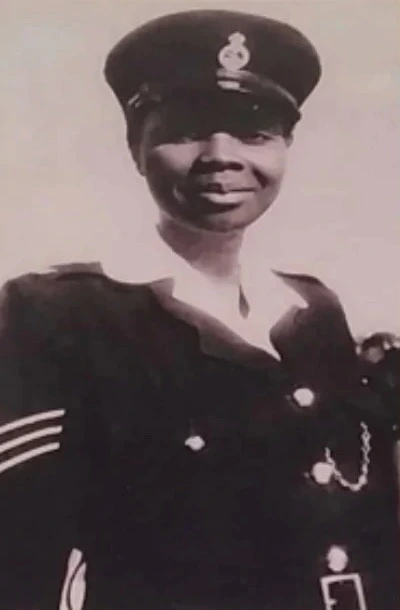 Before then, the police force had been male-dominated since its establishment in 1894.
She attended Wesley Girls High School in Cape Coast and she was a holder of Senior Cambridge and Teacher's Certificate 'A'.  She taught briefly before joining the police force.
According to information available at the Ghana Police Service, Dr Kwame Nkrumah, the then Leader of Government Business, saw the need for the inclusion of women in the Police Force and gave his approval to the innovation of recruiting women into the force.
Following that decision and after three months of intensive training, 12 female recruits were enlisted on September 1, 1952, purposely to handle problems and issues affecting women, children and juveniles who were either victims of crime, missing or had allegedly engaged in some form of crime.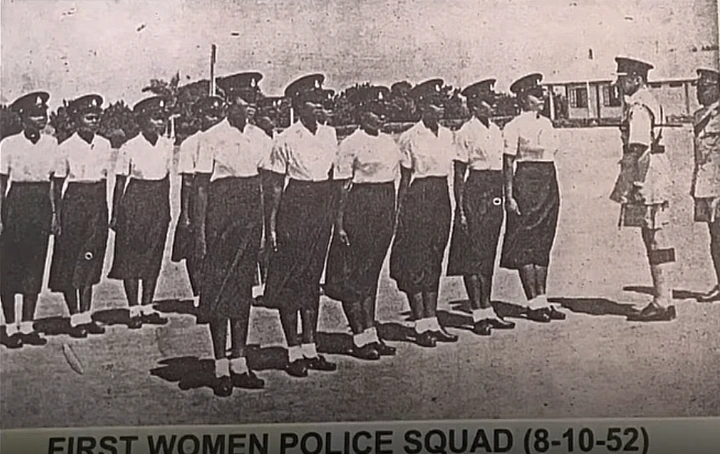 Rosemond Nkansah, at the age of 22, led the 11 other women, to carry out their patriotic duties.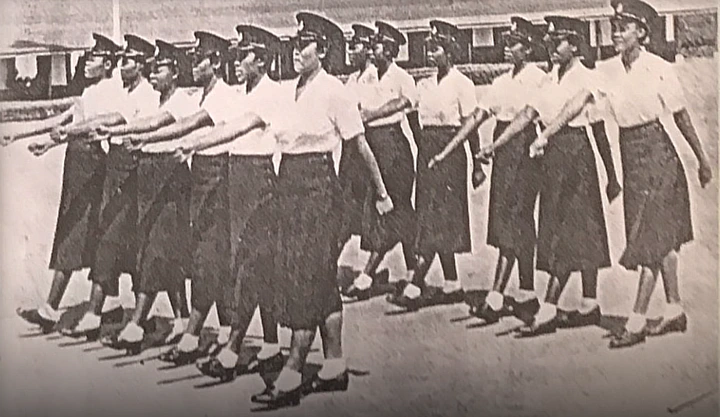 Interestingly, this was a time policewomen were not allowed to marry or get pregnant; contrary to this directive, they were compelled to resign.
After five years and nine months in the now Ghana Police Service, PW/1 Rosemond Asiamah wanted to marry and have a family of her own, so she decided to resign.
Meanwhile, before her resignation, she petitioned the government to allow policewomen to marry and have children, and also to reinstate those who resigned to raise families.
She felt that it was unfair and against the rights of women to restrict them from getting married and giving birth whereas their male counterparts were freed to get married and spend quality time with their wives and children.
Her petition was accepted and the condition that prevented women from serving long on the force, due to marriage and pregnancy was abolished completely.
Following that, she resigned on May 16, 1958. Wanting to still serve her nation, she taught at St. John's Grammar School from 1961 to 1964 as a professional teacher because of the certification she had before being enlisted in the Gold Coast Police Force.
She joined the Ghana Broadcasting Corporation in 1965 and headed the School broadcasting programs for a year.
She retired from active service in 1999 to primarily focus on writing books. Not only that, but she also translated words in her book (Octagon) into foreign and local languages.
Asiamah died at the Police Hospital in Accra on Saturday evening, February 20, 2021, at the age of 91.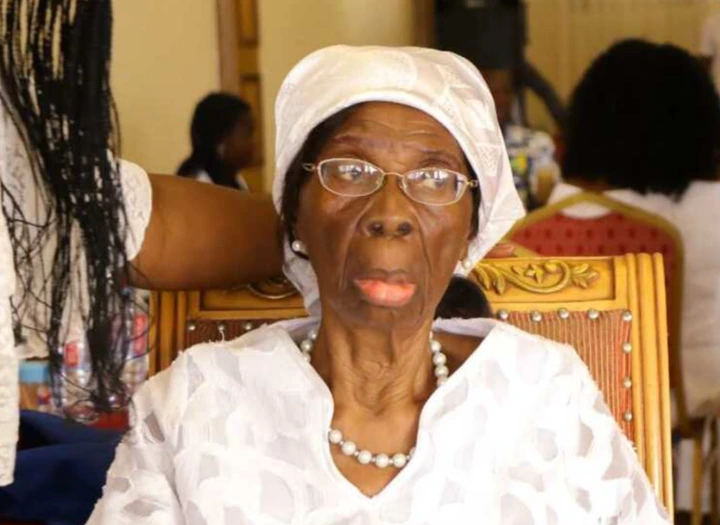 Before her demise, Members of the Police Ladies Association (POLAS) and retired female police officers joined family members of PW/1 Asiama to celebrate her 90th birthday at a ceremony in Accra.
The birthday celebration, which was held at High Gate Hotel here in Accra, saw some members of the first 12 police women in attendance.
They were PW4 Adelaide Tagoe now Mrs Adelaide Appiah and PW6 Gladys Parker-French now known as Mrs Gladys Korankye.
They came despite their old age and health to join friends and family of their senior colleague to celebrate her 90th birthday.
Years down memory lane after they were recruited into the Gold Coast Police Force, seven of them have gone ahead to rest with the Lord remaining five.
At the ceremony, the nonagenarian was happy about the increased number of police women in the service and that one of them became the first acting Inspector-General of Police (IGP).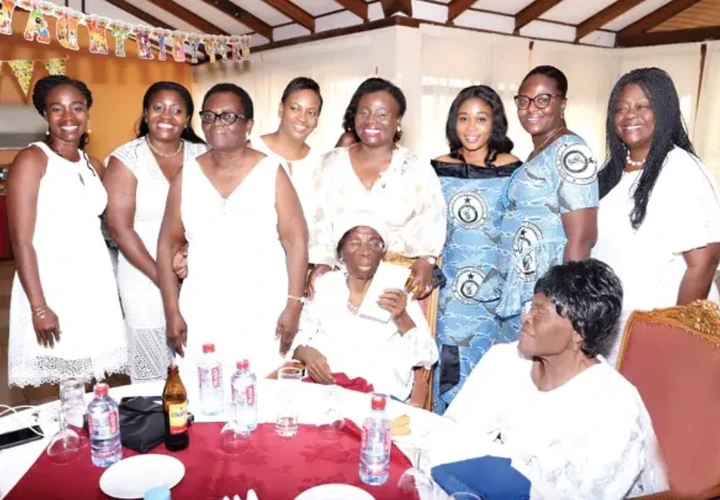 PW/1 Asiamah said although they worked very hard to pave the way for more women to be enlisted into the service, they never anticipated that policewomen would excel this far.
"It is heart-warming to hear that a policewoman acted as the IGP while others are now commissioners and deputy commissioners, as during our time the highest rank for women was Assistant Commissioner of Police (ACP)," she said.
To celebrate her eternally, she and her 11 colleagues gave the current generation of policewomen a reason to believe to become police officers and sparked their confidence to break all barriers of gender as far as policing is concerned.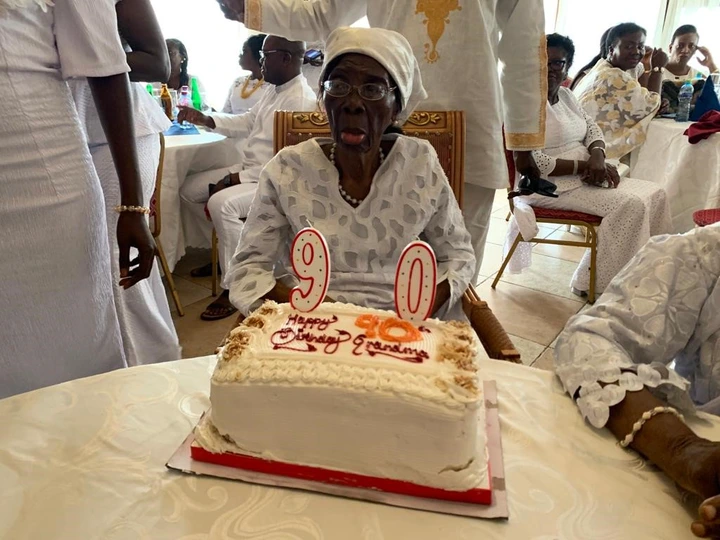 Today, we have policewomen who are Districts and Divisional Police Commanders and a lot more of them leading combat operations to ensure that there is law and order.
Ashantibiz